Eli Rabinowitz
OUTCOMES OF IN MY POCKET PROJECT:
* A greater understanding of what it means to young people to stand up for what is right in the face of prejudice, bullying, discrimination, and oppression.
* Empowerment of young people to create the change they want to see in their communities and the world.
* Engagement in learning and dialogue that encourages young people to become intellectually and emotionally comfortable with difference.
* Transformative training that achieves greater equity for all, including those from culturally and linguistically diverse (CALD) backgrounds.
* New resources provided to multicultural communities and WA educators.
* Collaboration between WA educators, students, administrators, and multicultural associations.
* Best practice training that inspires Upstanders.
The In My Pocket Mission Statement
WE ARE HERE! Foundation's mission is to introduce positive, effective and long lasting changes via unique and innovative educational programs
* unique and innovative
* brings relevant discussion to a contemporary reading of the book
* universal appeal of lived experiences of others
In My Pocket Curriculum Links and Themes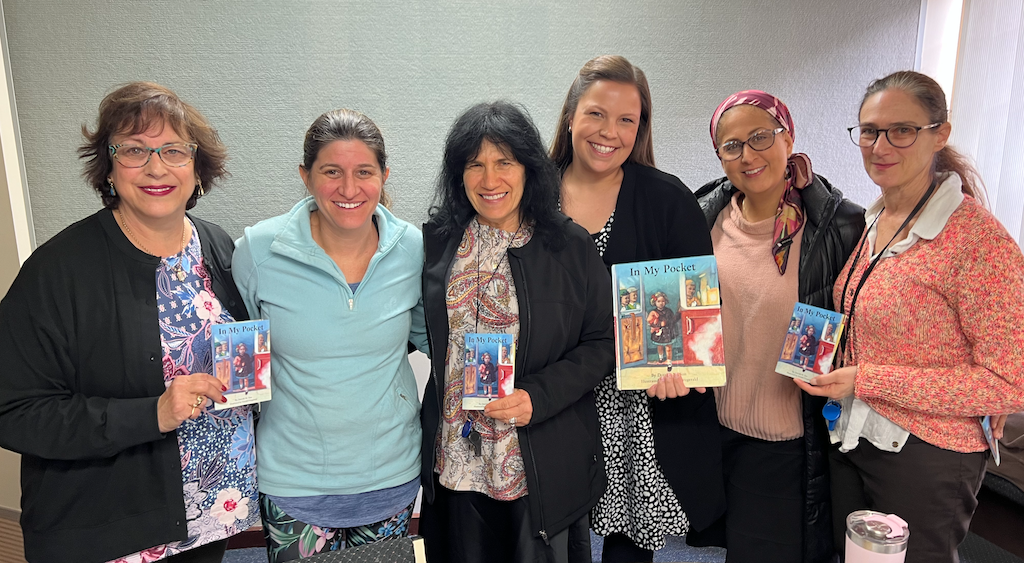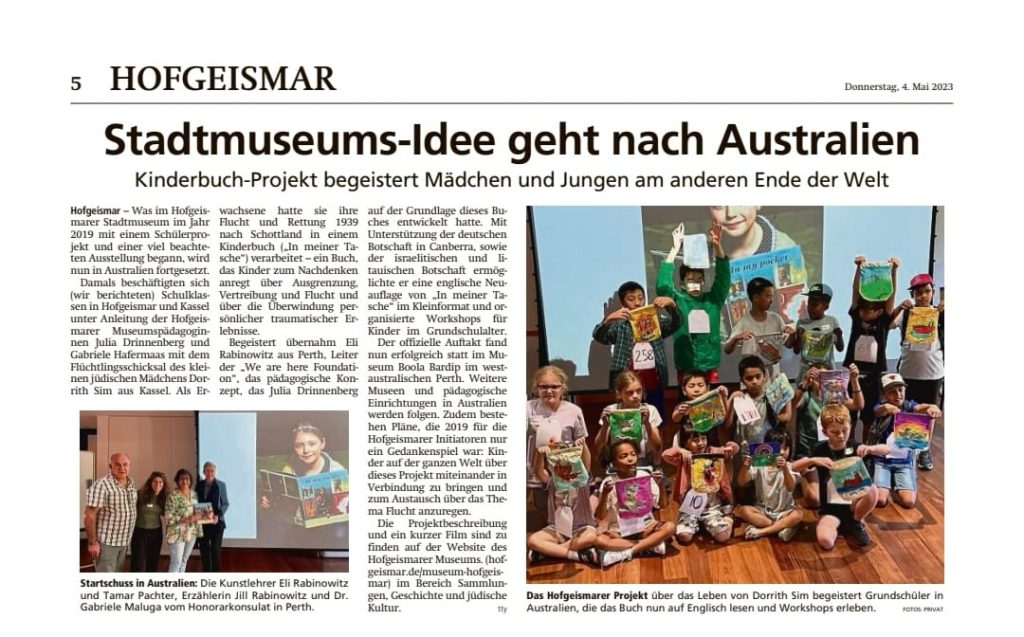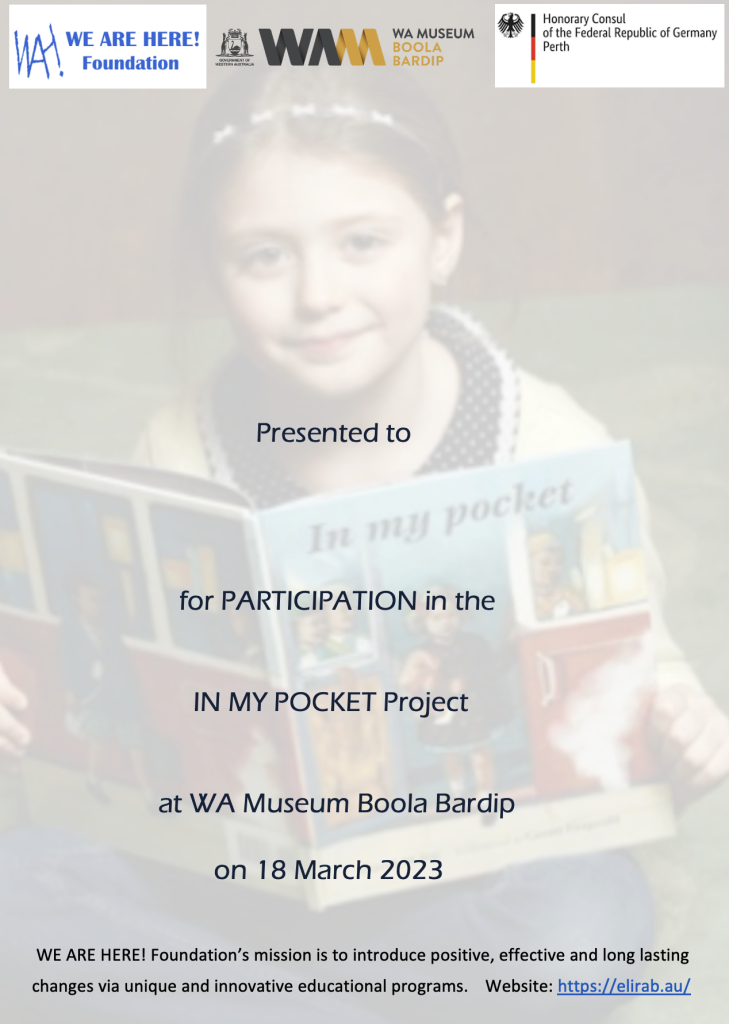 WA Boola Bardip Photos:
https://drive.google.com/drive/folders/1J9GtEQKEfcw2-kNMsrjsKOFF_GY_SpIN?usp=share_link
WA Boola Bardip Videos:
Short Highlights Video
Longer Full Video
https://drive.google.com/file/d/1zOVsYRxtcljZQl0AZulR-nsqsKYH7H-V/view?usp=share_link
ECU Professional Development PD Photos:
https://drive.google.com/drive/folders/1QrJk4DKk0dACRUTsc0ubdJnkUIPgqd5g?usp=share_link
ECU Professional Development PD Video:
https://drive.google.com/file/d/1dD3nTno6sWokga06zM06xdRrPshQRllk/view?usp=share_link
Germany
Dorrith Sim's Story Powerpoint
https://docs.google.com/presentation/d/1Vrh5idp5OmlMdvveXdnvUXWa7GTRtC2X/edit?usp=share_link&ouid=102562430616047740404&rtpof=true&sd=true
Powerpoint Presentation – Hofgeismar Stadtmuseum
https://docs.google.com/presentation/d/1r_5-lmQ2LBJHRz6UouqsPiNzU0gu9RZpYoWQDF8ZPF0/edit?usp=share_link
https://docs.google.com/document/d/19RbTaFYQWk8F–f2oi4A9mfkRDwLZ9l4/edit?usp=share_link&ouid=102562430616047740404&rtpof=true&sd=true
Educators Guide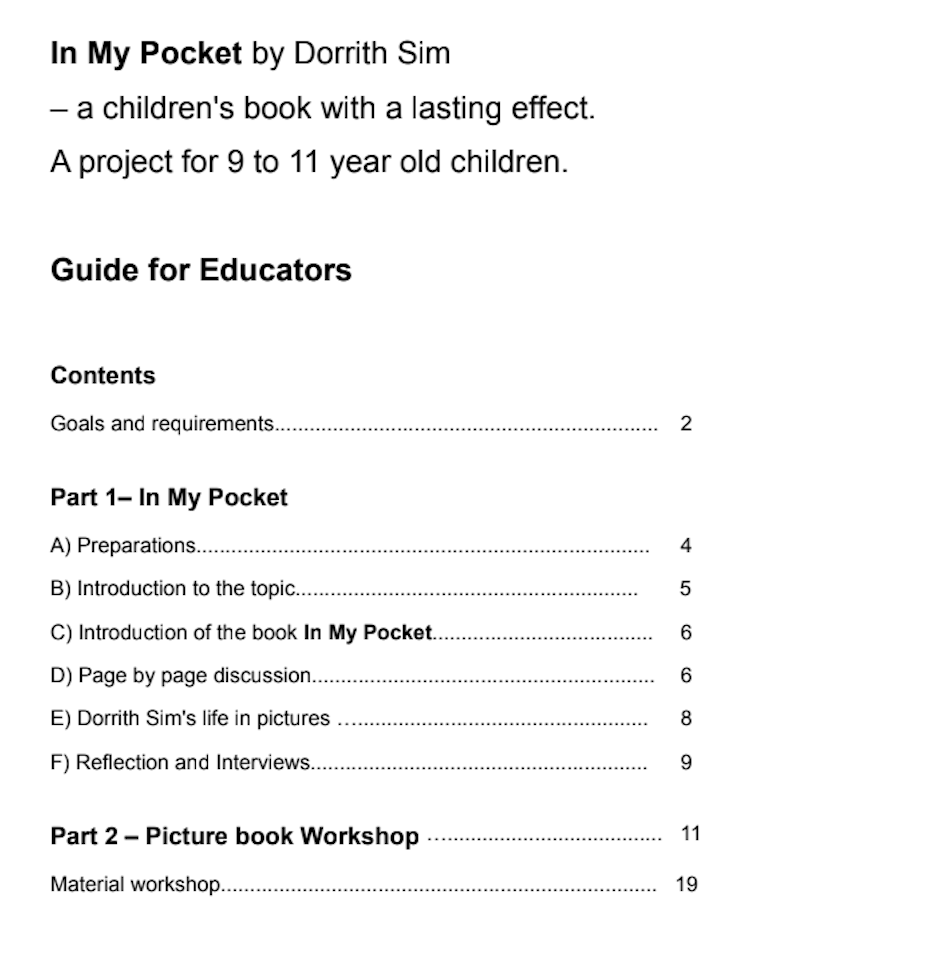 https://drive.google.com/drive/folders/1sa08aI5pLQFzA9MeON8C_QgnOMe-ff-e
Project Steps
https://docs.google.com/document/d/1sNCtH5Moazp_qXhzsoLS1M-N0Dccfs9ugYg1TEk5H-A/edit?usp=share_link
Art Materials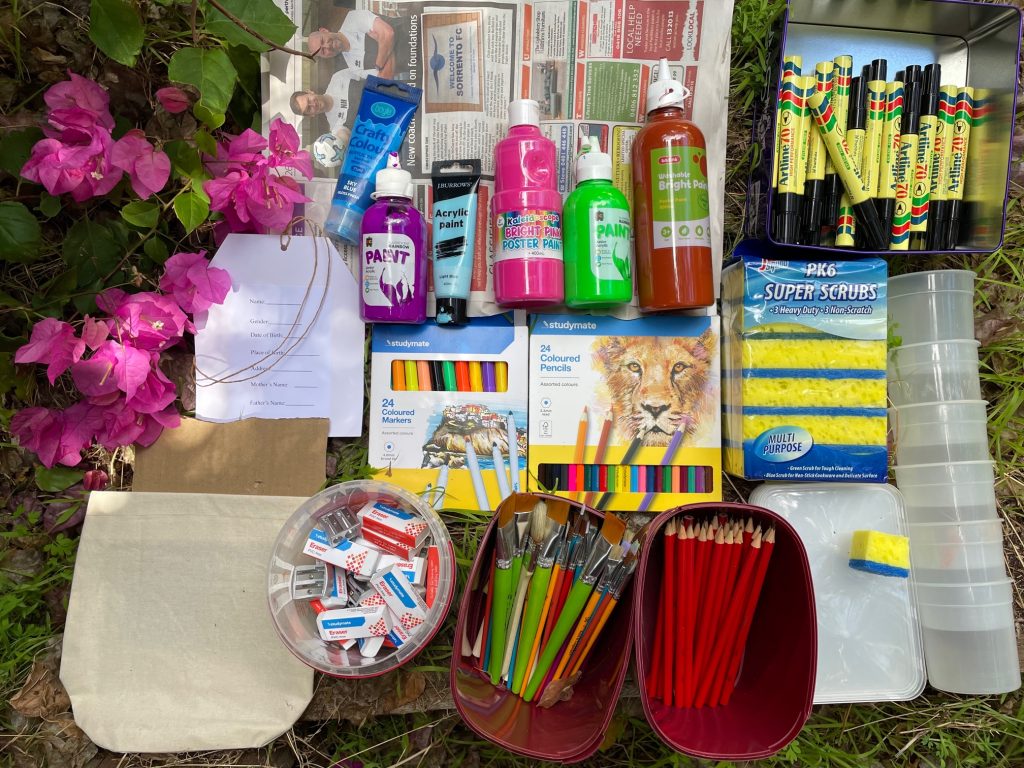 Calico pockets, certificates and other materials
Dorrith Posters
https://drive.google.com/file/d/1XLs7L6mkcLxWkHNPI9HF12b9tFDewb1A/view?usp=share_link
Project Video
https://drive.google.com/file/d/1hw3NyOPMUXS01Qjlma9HHE3K_0DyZjW-/view?usp=share_link
Auntie Aggie Stories
https://drive.google.com/drive/folders/1M_WE3Xo1bD4xkbVwIkoEHqaFuTwSMTVz?usp=share_link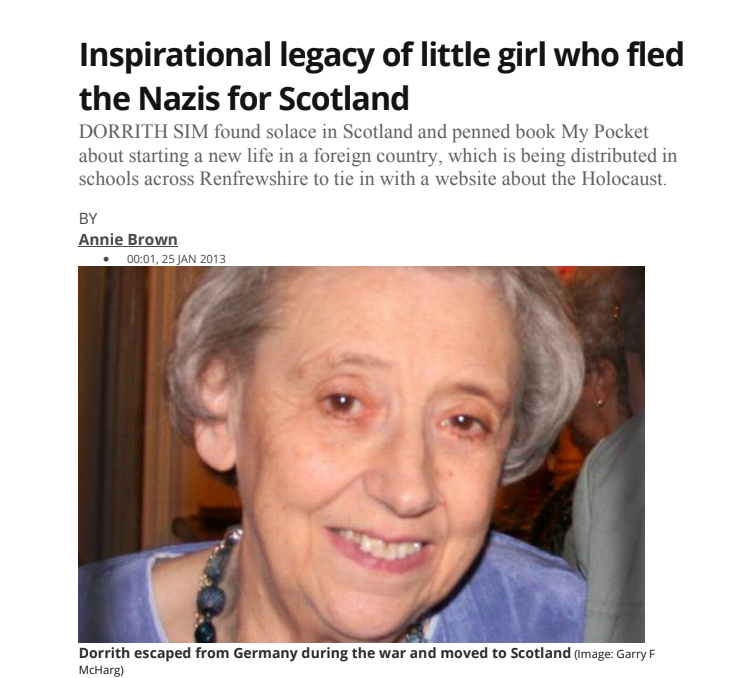 https://drive.google.com/file/d/1fBX404ZEWPFpQSLmj_2hYLi_o0KyOS6d/view?usp=share_link
https://drive.google.com/file/d/1W7-W-R_4DEmVh2bAtxuQcJW_fv0ZC6DF/view?usp=share_link
Contact us: