and receive a Tax Receipt (Australia)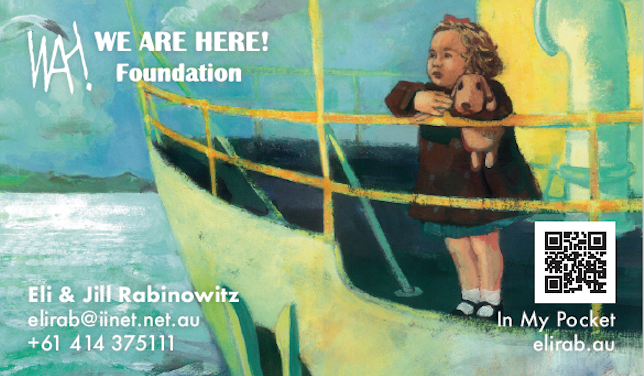 TAX INVOICE / DONATION
Register of Cultural Organisations
under Subdivision 30-B of the Income Tax Assessment Act 1997
Name of Organisation: WE ARE HERE! Foundation Limited
Australian Business Number – ABN 33 627 645 014
Name of Donor:
Type of Donation: Bank Transfer
To the value of:
Representing a donation to the: WE ARE HERE! Public Fund
Date of Donation:
The WE ARE HERE! Public Fund is a tax-deductible fund listed on the Australian Government's Register of Cultural Organisations maintained under Subdivision 30-B of the Income Tax Assessment ACT 1997.
DONATIONS OF $2.00 OR MORE ARE TAX DEDUCTIBLE
Donations for printing more books are tax free.
The special bank account we use so that we can issue tax receipts is:
Commonwealth Bank Morley WA
WE ARE HERE! Public Fund
BSB 06 6132
A/C# 1119 8899
Eli Rabinowitz, CEO, WE ARE HERE! Foundation
m: 0414 375 111