Year 6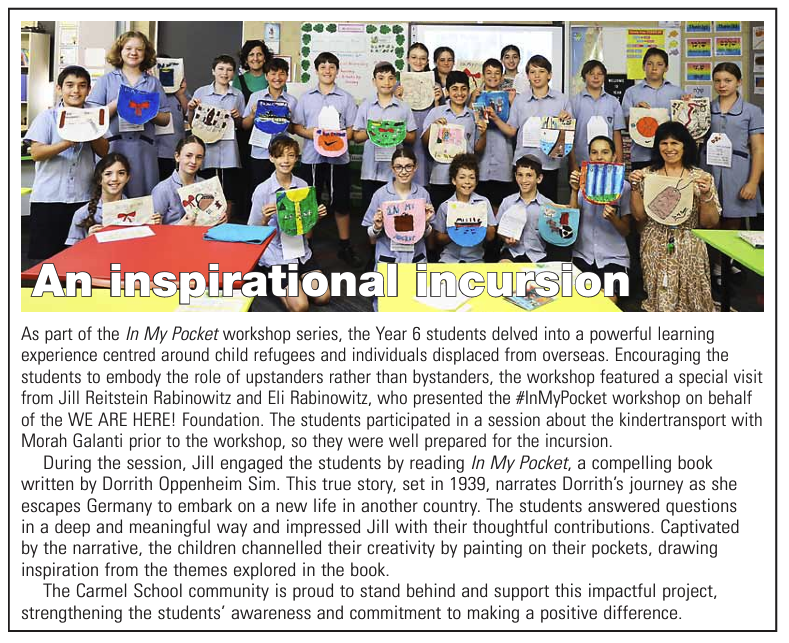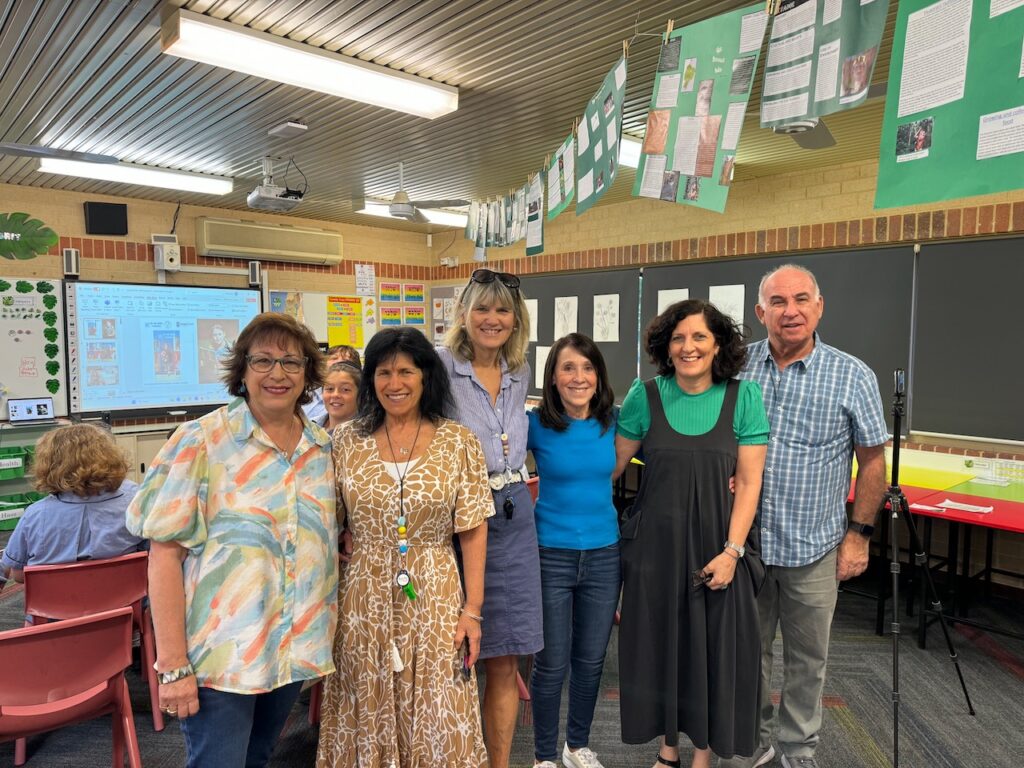 Phoenix Primary School WA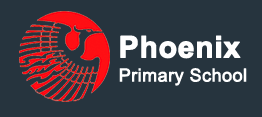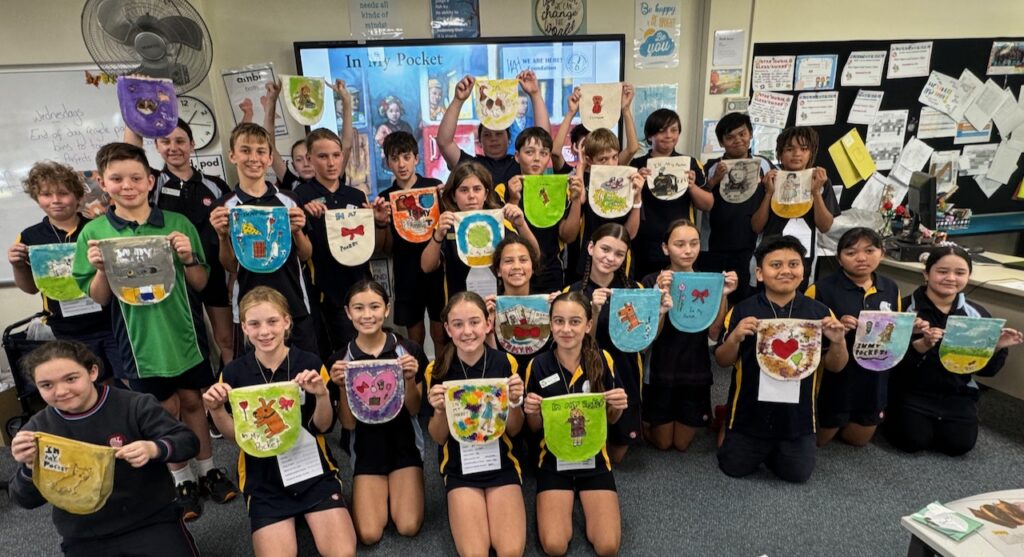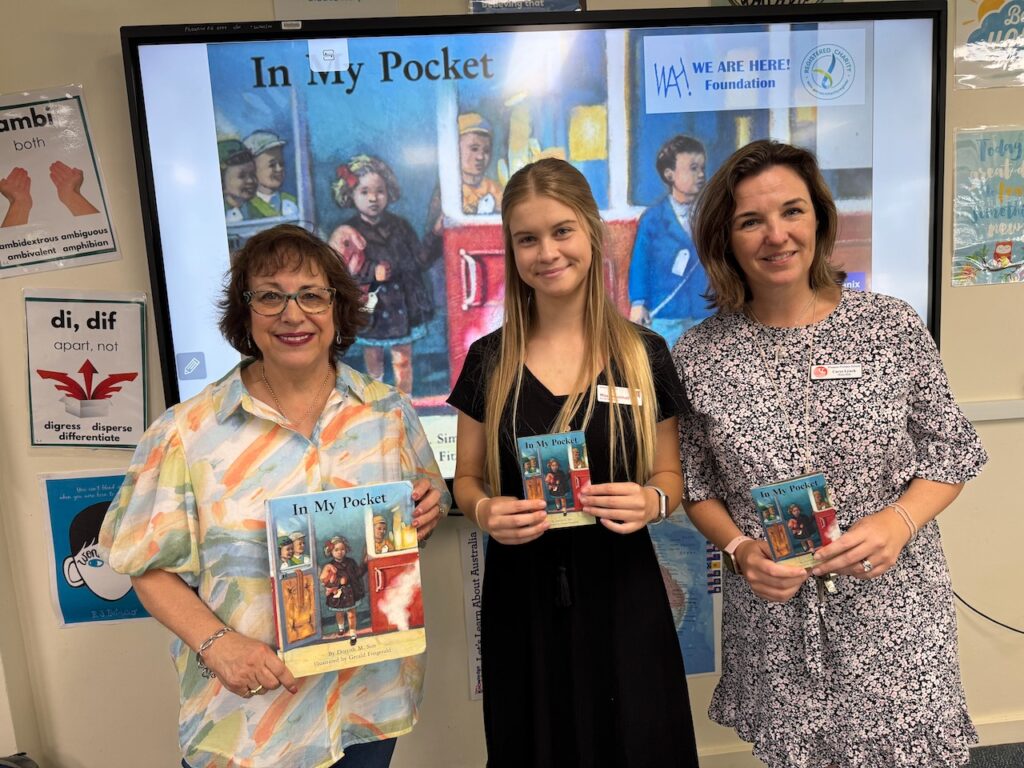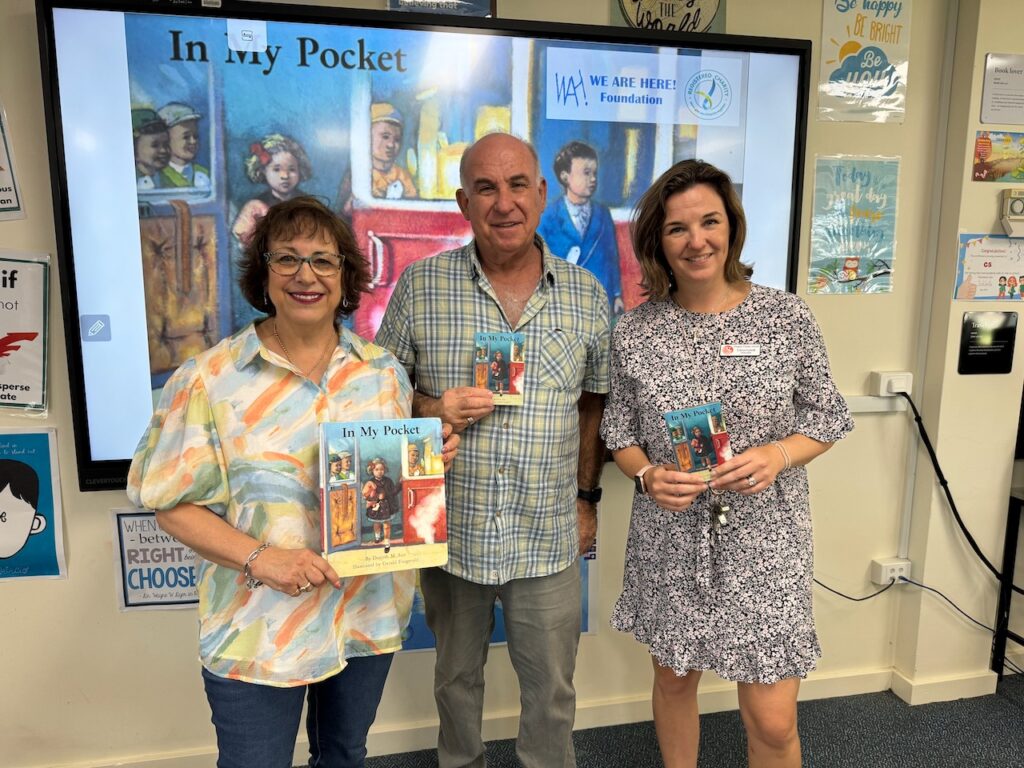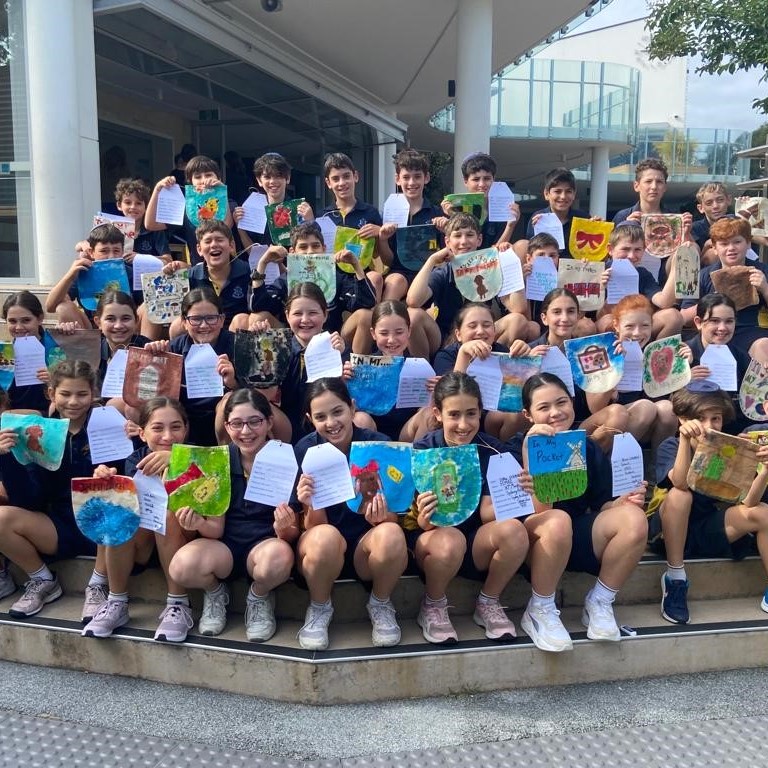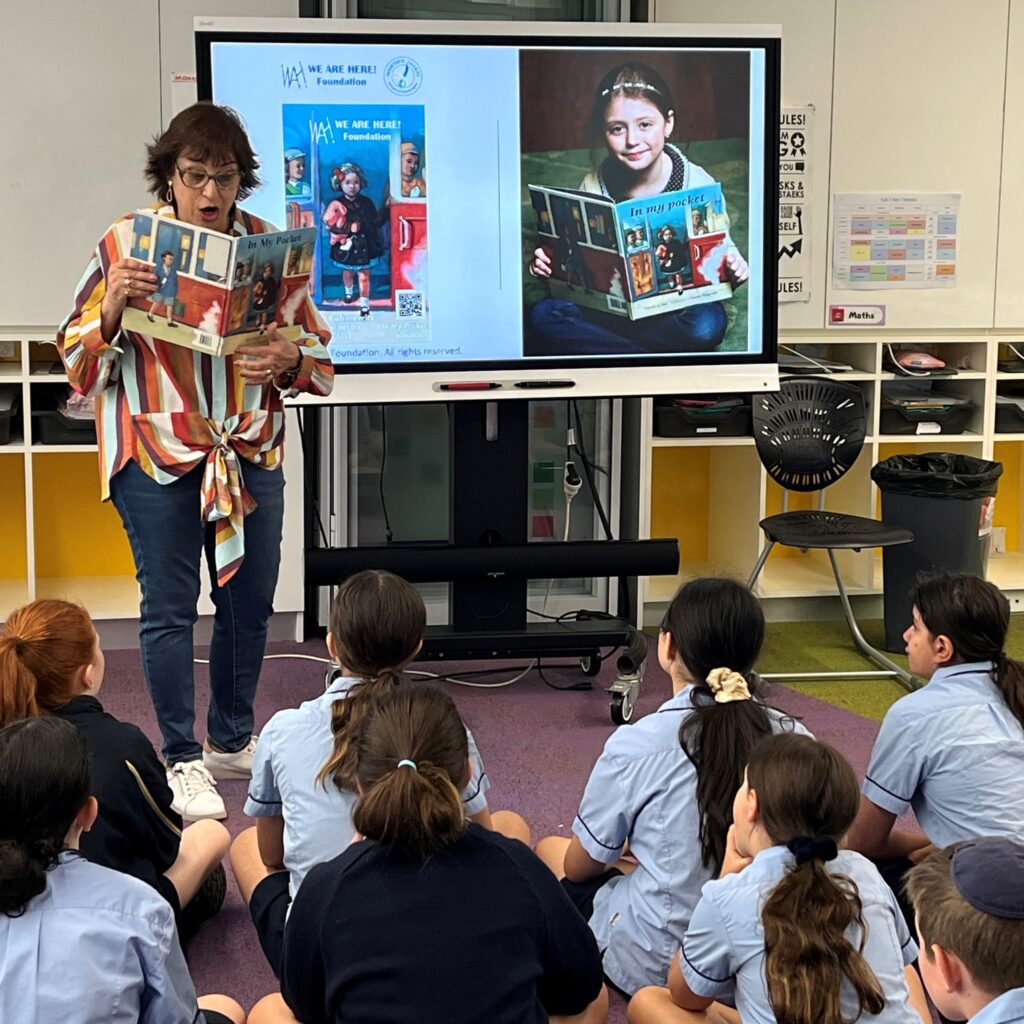 The Pockets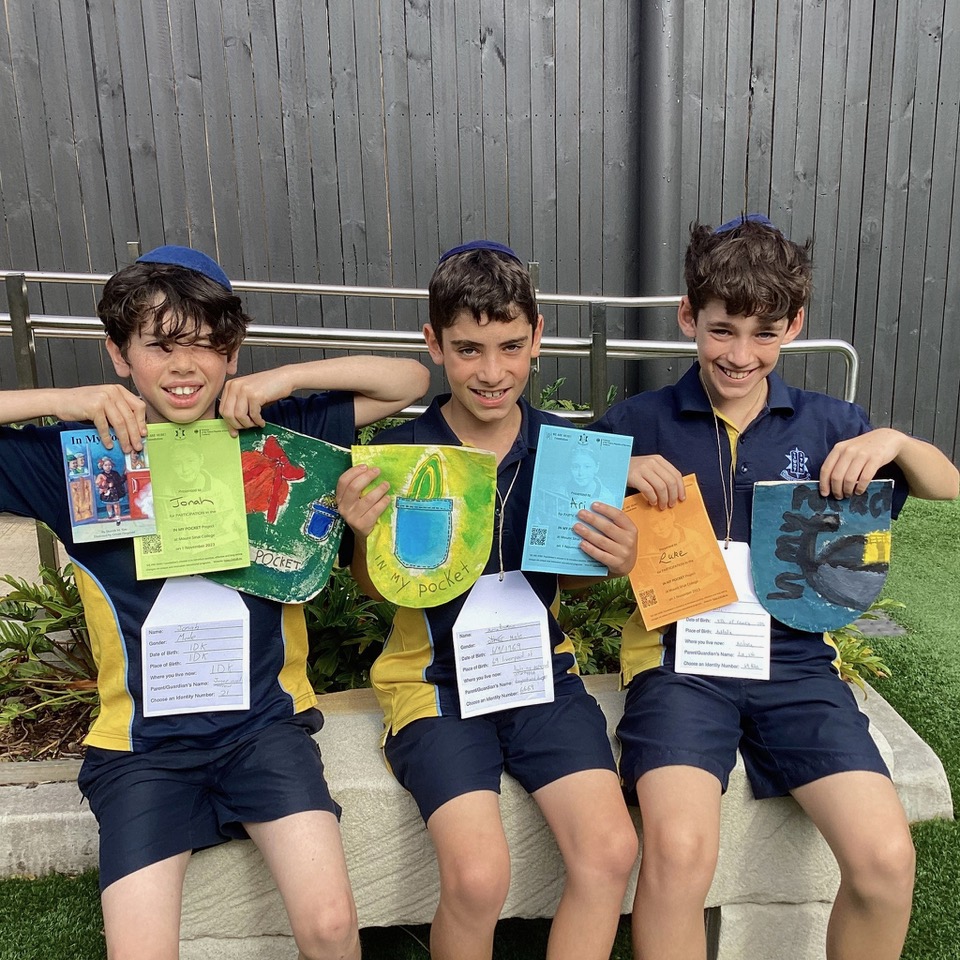 Moriah College
Masada College
The teacher said: We wanted the students to dig deeper and think about the essence of Dorrith's story In My Pocket and the big ideas that were so beautifully depicted in the book. They have thoroughly enjoyed the learning experiences and the impactful story will live in their hearts for many years to come.
They loved working on this project, and created
a video which was shown at the Living Historian Presentation Evening. Their work was also on display so that parents and friends could see their group work up close.
Kesser Torah College
The Year 6 teacher commented: I thought I'd share an image of KTC's In My Pocket workshop.
Both classes read the story, discussed the issues raised and began designing their In My Pocket pockets.
Recently both classes were visited by Holocaust Survivor Dasia Black. She recounted her experience to the students so there was a lot that resonated with them.
Emanuel School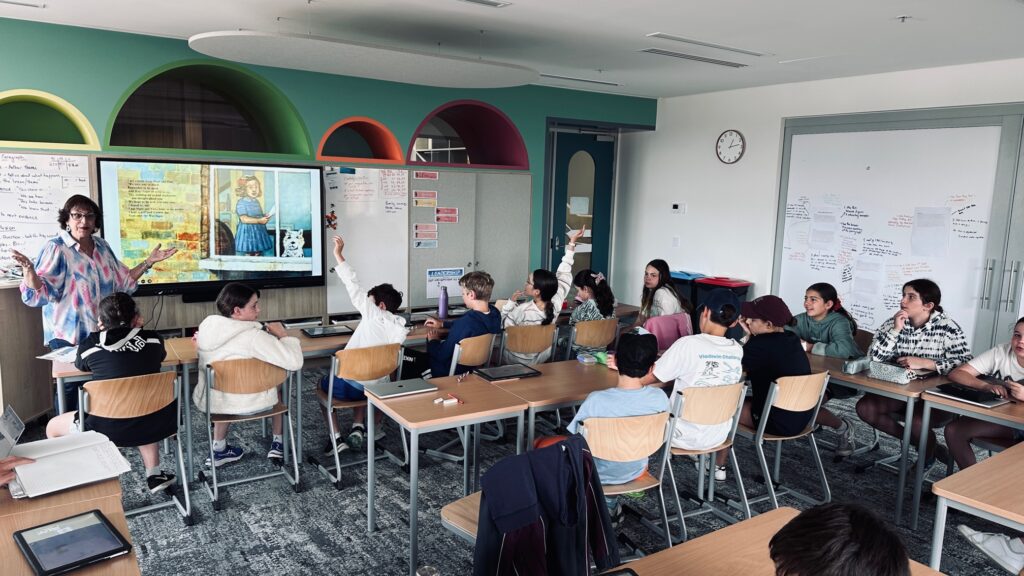 One lucky class of Year 6s were treated to a visit by Jill Rabinowitz from Perth, where the In My Pocket project was launched earlier this year. Jill read and discussed the themes, motifs and concepts of the autobiographical picture book with the students. Jill said afterwards that the children's answers and comments were insightful, and they rose to her challenging questions with perceptive and meaningful responses.
Kindertransport Association USA
https://kindertransport.org/2023/10/kindertransport-inspired-lessons-expand-to-western-australia/